About the company
MPS Electric Design SRL is a private limited liability company established in the autumn of 2002.
MPS Electric Design is specialized mainly in basic and detailed design, workshop drawings for the electromechanical part of medium and high voltage electrical substations, technical assistance during erection work and consulting. Our expertise ensures high quality engineering services for the whole activity concerning transformers, distribution and interconnecting substations, including primary and secondary circuits, protection relays and other auxiliary services.
About the team
The MPS Electric Design team consists of specialists with over 25 years of experience in design and technical assistance on erection work for high voltage substations and over 30 years' experience in the electroenergetic field.
Over the years, we have built a solid network of partner specialists, with whom MPS Electric Design collaborates for the studying and solving of difficult or singular technical issues that arise over the course of our projects, or for delegating parts of the projects concerning adjacent fields, such as architecture, civil works, geotechnical studies, etc.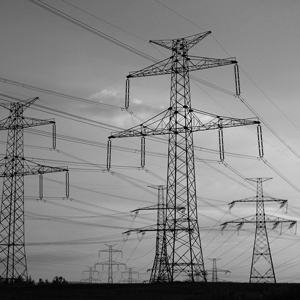 How we work
Here at MPS Electric Design, the design and development process is fully computerized, and our specialists use dedicated software for every specific activity:
- Microsoft Office: formatting, presentation, basic calculus;
- AUTOCAD: technical drawing;
- ECLAIR + Engineering Base (EB), software used by ALSTOM: electrical diagrams, interconnecting, terminal boards, cables;
- ETAP: shortcircuit calculus, grounding network, relay coordination, cable sizing, etc.

The design work is performed according to requirement books and international standards imposed by our clients:
IEC, BS, ANSI, ASTM, IEEE, VDE, DIN.
The technical ability, flexibility and experience of our team offer high quality engineering services, aimed at fully satisfying our clients' requests.


Quality Assurance
The quality of the engineering services provided by MPS Electric Design is ensured in conformity with The Company Manual and the corresponding procedures (in accordance with the quality standard ISO 9001-2008). You can download the Quality Assurance certificate here, in PDF format.

The MPS Electric Design activity is also developed with authorization from the National Energy Regulatory Authority (ANRE). You can download the ANRE/2010 legal document here, in PDF format.